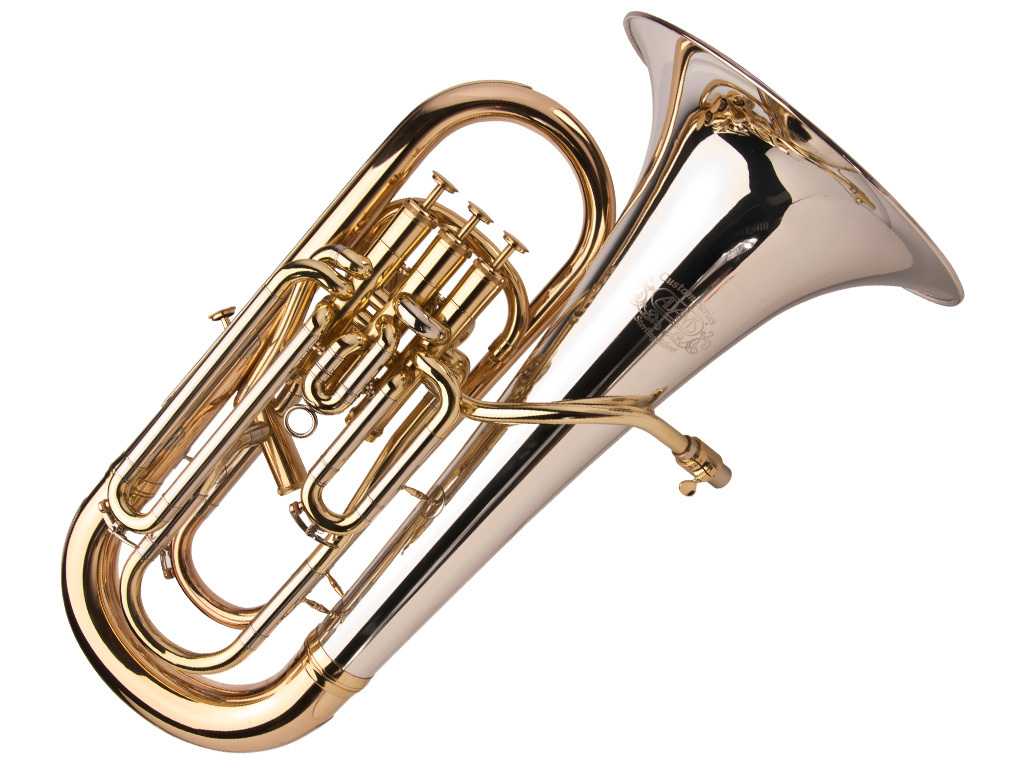 E1 Euphonium
The Adams Custom Series Euphoniums possess great resonance, huge power and a full even tone across all registers and in all dynamics.
The E1 Euphonium is very free blowing and has a bright open sound. The selected model comes as standard with a 0.60 gauge sterling silver bell providing the full compliment of overtones.
Four fully compensating valves and a 305mm bell. A further trigger can be added as a custom option. The selected model is also available in yellow brass.