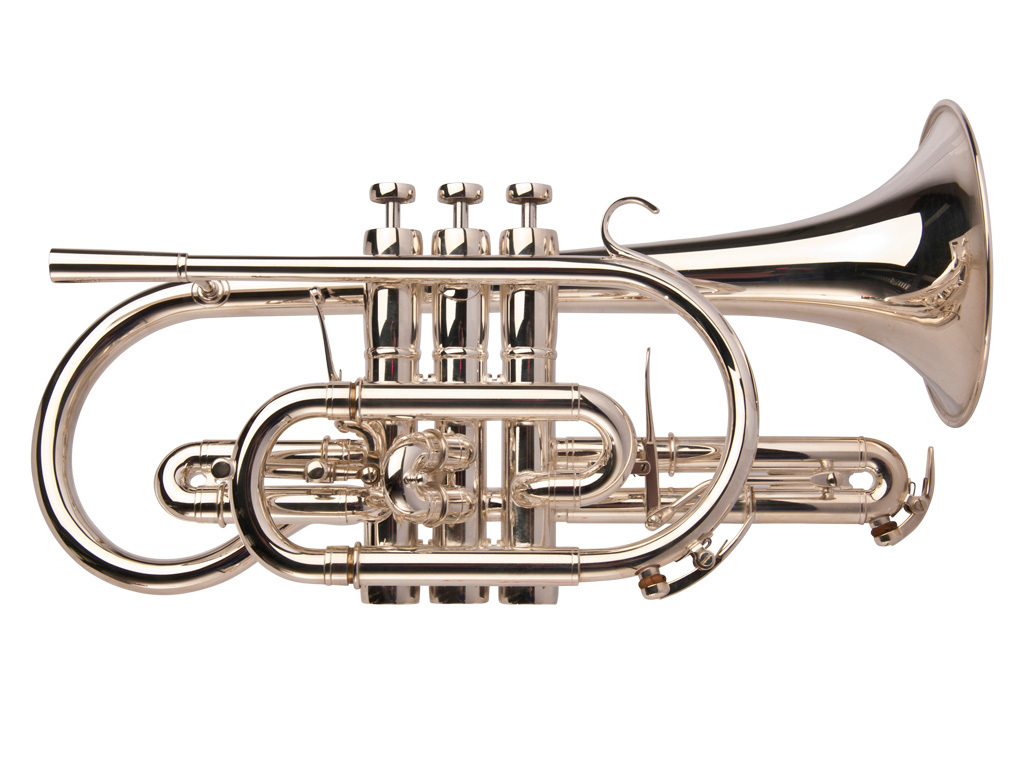 CN1 and CN2 Cornet
The Cornets, CN1 and CN2, have a large bore (12mm) a medium heavy valve cluster and caps offering a superb sound quality.
The CN1 and CN2 are virtually identical with the exception that the CN1 utilises a modern tuning trigger assembly which will allow the performer to alter their main slide intonation instantly.
The CN2 is set up in a more traditional way with triggers on the 1st and 3rd slides.