Fultone Brass Ft SERIES Trumpet Cases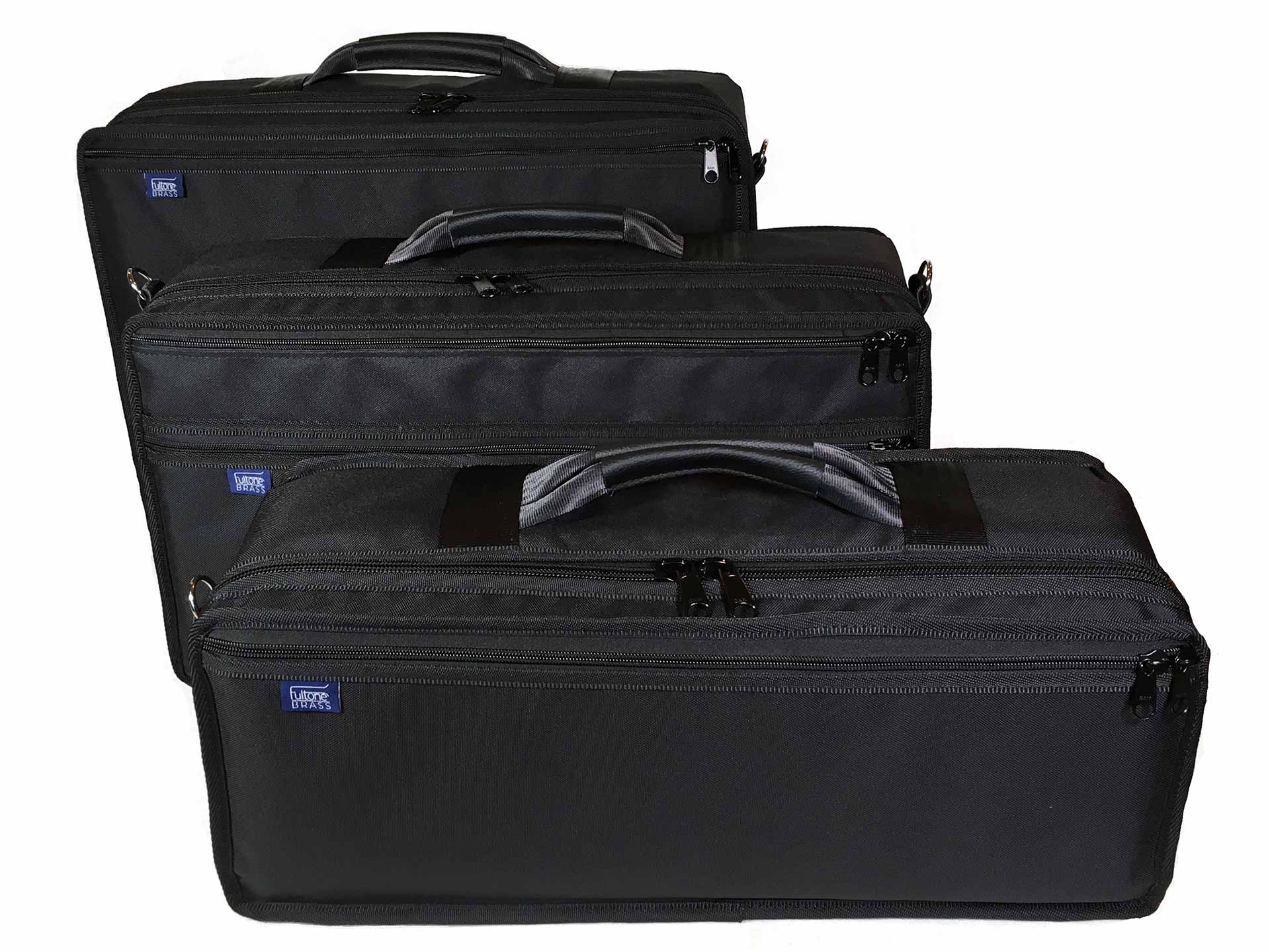 Welcome to the Fultone Brass Ft SERIES Trumpet Cases.
The Ft SERIES Trumpet Cases are all exclusively handmade here in the UK from one of the countries leading instrument case manufacturers with over 40 years of production experience.
Every Ft SERIES trumpet case is made to the highest standards and they have been designed to be as light weight, compact and protective as possible.
Each trumpet case in the Ft SERIES comes with back pack straps, shoulder strap and mouthpiece pouch as standard.
Fully boarded throughout they provide great protection and shock absorption for your instruments. They have also been designed to meet the hand luggage requirements for most of the leading airlines.
I am really pleased with my Ft DOUBLE Trumpet Case. It is very good quality, light, compact and provides great protection for my trumpets. Highly recommended.
Light, compact and sturdy, this case ticks all the boxes for me. Its big enough on the inside for a trumpet and all mutes and still small and comfortable enough to carry on your back. Highly recommended.
I am extremely happy with my Ft TRIPLE and Ft QUAD Fultone Brass Trumpet Cases. I find them well made, sturdy very protective and light. Designed in the UK for professional musicians, I would recommend them to anyone.
My life as a musician has been made a lot easier because of my Ft TRIPLE case. The finish is outstanding and it's very strong and sturdy. It feels comfortable and safe on my back.
I am really pleased with my Ft TRIPLE case and it makes it a lot easier to take both my trumpet and cornet to school with me.
I'm very pleased with the Ft TRIPLE from Fultone Brass. It's a high quality, smart looking case that feels very well made. It is well designed, compact and light and offers enough rigidity to be confident of good protection for three instruments and also space for music. It is comfortable to carry on the back and has nice leather detailing etc. Would highly recommend.
I'm very pleased with my Fultone Brass Ft DOUBLE Trumpet case. It provides a great balance of compactness, lightness and protection and the quality is second none. Not much bigger than a single gig bag, it easily takes two trumpets, or one and several mutes. The rucksack straps also make it very comfortable to carry for extended periods. Highly recommended!