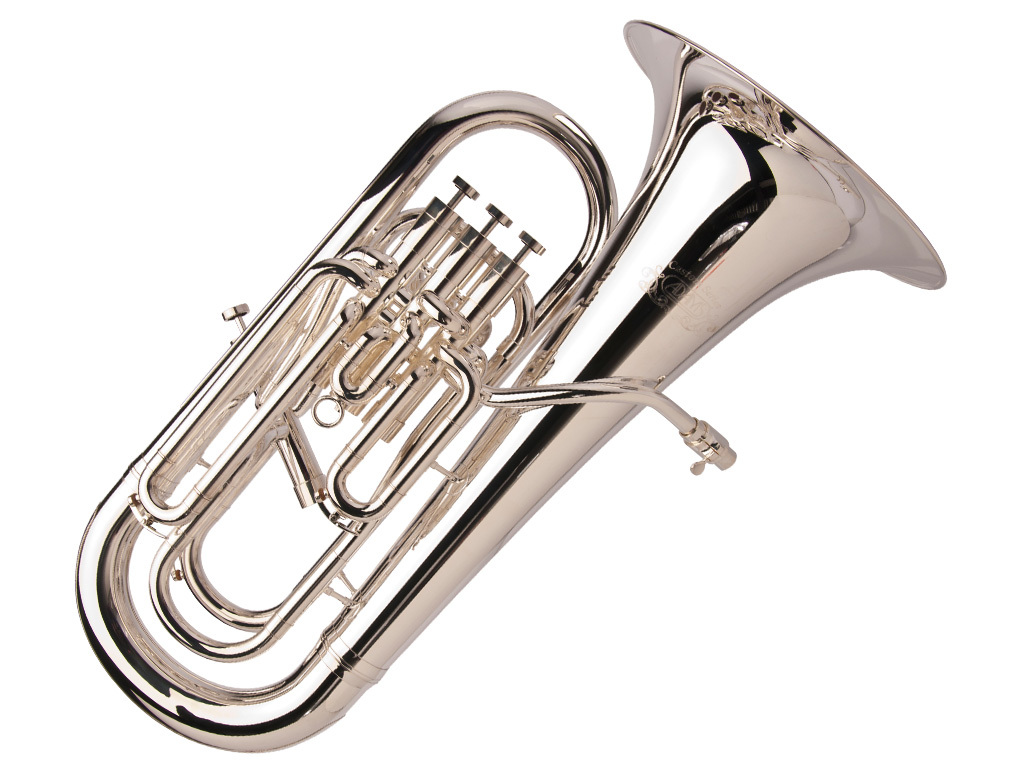 E2 Euphonium
The Adams Custom Series Euphoniums possess great resonance, huge power and a full even tone across all registers and in all dynamics.
The E2 Euphonium is the heavier brother of the E1 Euphonium and is only available in 0.80 thickness. The E2 Euphonium has four reinforced compensating valves and supports with a wider 310mm bell.
Finished in silverplate, a further trigger can be added as a custom option.